PaaL 
Founding Members
Lori Brietzke
FISGlobal
PaaL Founding Member
"As a founder of PaaL, FIS wanted to address humanitarian aid and disaster relief with a payments coalition to bring more expertise and resources to bear. PaaL increases the potential for success and builds a lasting base for positive change to this important need".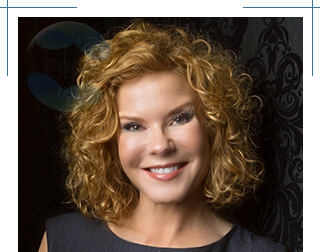 Kirsten Trusko
IRCAdvisory
and PaaL Co-founder
"PaaL has been a goal since Katrina, when we saw what good that could have come from delivering funds faster/better/safer. The PaaL Coalition is treating disaster/humanitarian aid as a market vs a one-off reaction to a disaster. The Founding Members – Coalition, and Advisory Council – are innovation leaders in their own industries – collaborating to deliver the disaster prep/respond/rebuild to fund people and communities in recovering faster".
"Mastercard is a global technology company in the payments industry. Our mission is to connect and power an inclusive, digital economy that benefits everyone, everywhere by making transactions safe, simple, smart and accessible. Our decency quotient, or DQ, drives our culture and everything we do inside and outside of our company. With connections across more than 210 countries and territories, we are building a sustainable world that unlocks priceless possibilities for all. Mastercard is pleased to be a founding member of the PaaL Coalition and the value it provides to communities in need". — Sheila Gunby, Mastercard Vice President and Business Leader.
Advisory Council
The PaaL Coalition partners recognize there is a critical need for the financial services industry to join the public private partnerships (PPP) and philanthropic communities to be prepared for disasters and chronic aid. To assure the offerings by the PaaL Partners meet the specific needs of these communities, we want a constant ear to the ground to evolve at the speed of the changes.
The PaaL Advisory Council PAC) is the voice of the customer (charities, foundations, and governments) – helping PaaL design and evolve products in a constant feedback loop. The PAC assists PaaL in developing bundles of services, speaking at conferences and events, advising on messaging and proper industry terminology, identifying/understanding the nuances of the market, and making key introductions to further build awareness and credibility in this tight knit community. With input of the PAC, PaaL is able to deliver the funds directly to people to help communities recover faster and provide robust, sustainable recovery for disasters and chronic long term challenges
Seth McDonnell
Players Philanthropy Fund
Paal Advisory Council Founding Member
"We know the burden of compliance required for philanthropy as a Fiscal Sponsor for ~300 charities/foundations. PaaL enables control where/how funds are spent, with automatic accounting to prove it. This is a huge time/staff savings helping us to double in size and still maintain compliance".
Jim Alvey
Good360 and GDRC
"For 39 years, Good360 has helped our thousands of Partners deliver the right goods to the right people at the right time. We're an enthusiastic leader in the PaaL Advisory Council – as PaaLPay adds the ability to deliver funds controlled for spend, fraud & abuse to assure "accountable giving" for all funds donated".
PaaL PARTNERS:
THE WORLD'S TOP FINTECH AND CARETECH PROVIDERS
 PaaL ADVISORY COUNCIL:
GOVERNMENT, FOUNDATIONS AND CHARITIES ACROSS THE GLOBE

CONTACT US